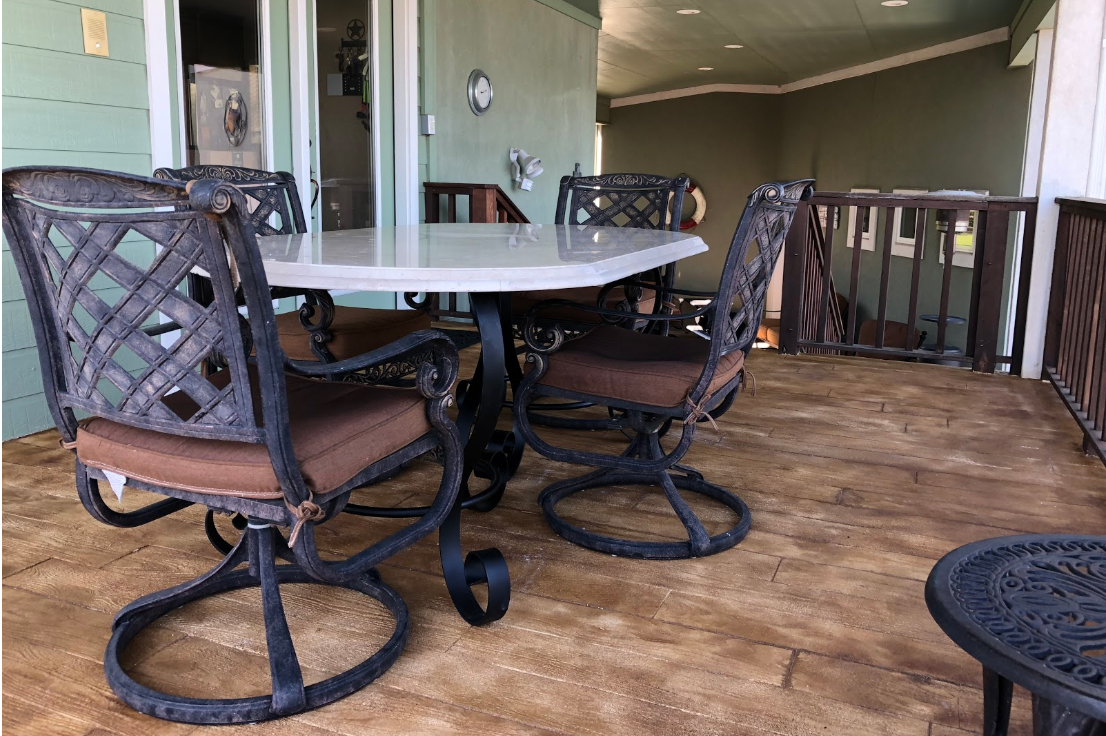 Wood for lakeside living can be a maintenance nightmare!
Instead we install concrete stamped to look like wood.
Stamped Concrete is durable and long lasting
The gallery below shows the overlay and stamp process. Once the concrete is prepped we use an overlay material pressed with urethane mats formed from the texture wood.